Effective Teaching Strategies to Help Your Students Succeed
Editor's Note: Mark Gardner, NBCT, is a high school English teacher in southwest Washington state working in a hybrid role that also allows him to work on professional development experiences for teachers. The views expressed in this blog are his own.
Teaching is not something you do by yourself. You have to help your students develop the skills they need in order to succeed. Luckily, you can use some effective teaching strategies to help your students become more engaged.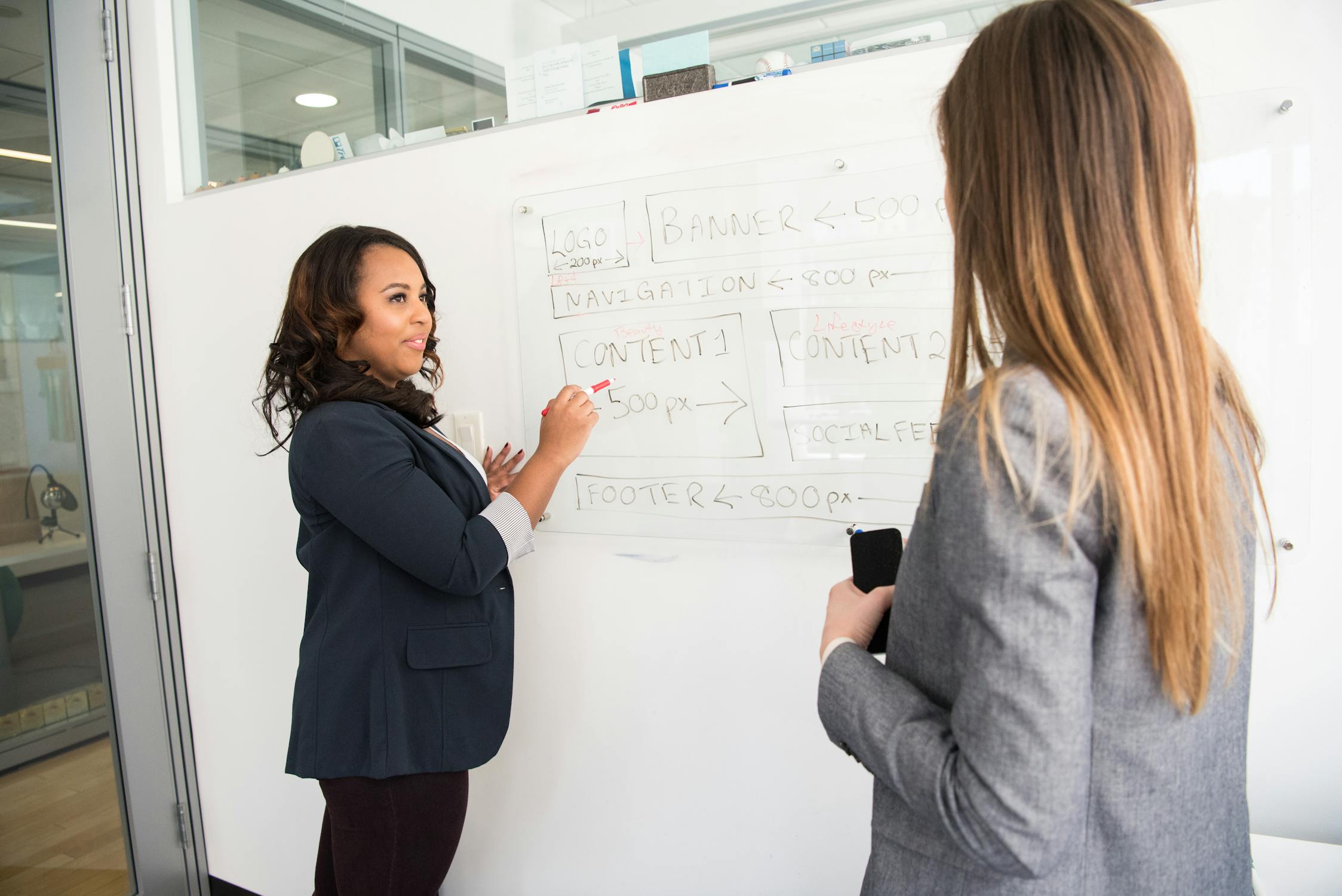 Divide a class into teams


Team teaching is a group of methods and techniques used by educators to provide instruction that is tailored to meet the needs of a particular student. Although there are many variations, each method is characterized by two basic features: sharing knowledge and sharing resources.
Before a class begins, teachers should divide the students into groups. This can be a quick, simple task, or one that requires a great deal of time and effort. Luckily, there are many ways to make it easy to divide a classroom into teams.
Assigning students into groups before a class starts is the easiest way to do it. Students can choose their own groups, or they can be randomly assigned to a group. By asking students to share their thoughts and preferences, instructors can get more ideas for grouping.
Another way to make it easy to divide a class into teams is to have students write their names on paper. After writing their names, you can place numbered labels on each table to help you create smaller groups. You can also have students line up from the shortest to the tallest.
Once you have divided a class into teams, it is important to keep an eye on them. Some students may be less engaged than others. If a team member feels overwhelmed, the instructor can step in. However, teachers should avoid a
"divide and conquer" mentality
. Instead, they should strive to balance the workload of each team member.
If the instructor divides the class into teams and then monitors the students' progress, he or she can use this time to identify problems. For example, students in a group might need more practice at a specific skill. When this happens, the teacher can ask the students to review the concept. Then, the second teacher can step in to help the slower learners.
In general, team teaching involves combining the expertise of several teachers to deliver the same content to a group of students. Using this approach, the teachers can work together to present and discuss materials that will be beneficial to all.
Explain complicated ideas in simplified ways


The best way to explain a complex concept like scarcity is to simply tell your students what is available and how it is consumed. While this tactic is effective, it can be confusing for even the most seasoned of minds. To help make the process a little more manageable, use a few of these tips to keep your students on the right track.
The first is the requisite research. A bit of light bulb hunting can go a long way in helping you find the best information for your audience. As you gather the data, you'll be surprised at the many things you'll learn about your students. When you're done, you'll be ready to put it to good use. With a little patience and a fair amount of luck, you'll be well on your way to becoming a true pedagogical wizard.
Finally, you'll need a few hints to get your students in the right frame of mind. These hints include a few small tweaks to the presentation, such as adjusting the lighting and removing distractions. This can help you to put together the most effective team possible. Using a few of these tips to the test can go a long way in helping you to craft an engaging lesson plan. Ultimately, a little patience and a few clever hints will go a long way in helping you to make the most of your students. By following these simple guidelines, you'll be able to take your lessons to the next level.
Top
essay writing service experts usually put this idea into their papers when explaining this topic.
Encourage a growth mindset in your classroom


One of the best ways to encourage a growth mindset in your classroom is to develop a culture of effort. Students who feel that they can improve through hard work, will continue to work hard even when faced with setbacks. Teachers can help create this culture by praising students for their efforts, modeling the growth mindset, and establishing an environment in which students can grow.
To develop a growth mindset, educators must focus on the process and not the outcome. They must be able to praise students for their hard work and perseverance, while also providing constructive feedback to help students learn to accept failure and persevere.
When a student experiences a setback, they may doubt their abilities or believe that their efforts are wasted. Praising their efforts helps to maintain their enthusiasm and motivation. Teaching them to seek help when they need it can also encourage them to persist through challenging situations.
A culture of effort can be encouraged by creating a bulletin board that features positive attributes of characters in literature. Students can then reflect on their achievements in their success folders. Another way to reinforce a growth mindset is to set micro-goals. These small wins keep students motivated and focused on progress.
Growth mindset is a life-long process. Students must understand that they can improve through effort, perseverance, and constant practice. Taking positive steps to develop this mindset can lead to improved grades and graduation times.
Setting up a bulletin board with
inspirational quotes
, pictures of successful people who have overcome challenges, and bulletin boards that emphasize positive aspects of the learning process can all help students maintain their motivation. In addition, students can design motivational posters and anchor charts to inspire them to take ownership of their learning.
Developing a growth mindset can be easy. It can be done without major curricular changes. However, creating an environment that promotes and supports student motivation can be challenging.
To help students build a growth mindset, educators need to take feedback seriously. Taking on a problem-based approach allows students to learn by working together. This type of learning is more motivating than competitive work.
Communicate with a student's family


When teaching effective teaching strategies, communicating with a student's family can improve student success. There are several ways to accomplish this goal.
The first step is to ask families how they would like to communicate. Some may prefer email, while others may want to talk on the phone. If your school has an online system, encourage parents to update their information through the platform.
You can also make contact by sending a parent communication card. This can include photos of the child's work, as well as notes about milestones and achievements. Send the card home with the child. It can also be returned the next day.
Another way to communicate with a student's family is through a newsletter. Wakelet, for example, offers a family newsletter feature. Using this feature can be a great way to communicate with families who aren't on social media.
Teachers and parents can set up conference times to discuss student work. Often, these meetings are scheduled in the evenings. However, teachers can also arrange conferences via a communication platform.
In addition, some schools provide translation services. Using a translator can help meet the needs of families. A high school history teacher, for example, will meet with students and parents on a regular basis.
If a family is having problems with a child's progress, teachers can send out quick updates via a communication platform. Other tools to consider are texting and video chat.
Developing positive relationships with families is important. Many families may have experienced negative experiences with the education system. They may not be comfortable with formal communication, or they may feel intimidated by the school. Parents need to feel that their concerns are heard.
As part of the back-to-school season, teachers can introduce themselves to families. Erin Healey, an English teacher in Rhode Island, suggests having an introductory phone call. She also recommends a Google form at the beginning of the year.
Investing in a relationship can pay off in the long run. By listening to families, teachers can learn more about their values and worldviews. Developing and maintaining these relationships can increase involvement and lead to improved student achievement.